I am a South African living in a small town on the Cape Whale Coast. I have a passion for food, wine, travel and the occasional festival. So I've decided to start a blog to share my tips and experiences, locally and abroad. Please keep in mind that being your average Jane, I do tend to look for the best budget deals, but still satisfying my picky taste.
Enjoy reading
Kisses from Paris
My Feature on The Travel Speak Website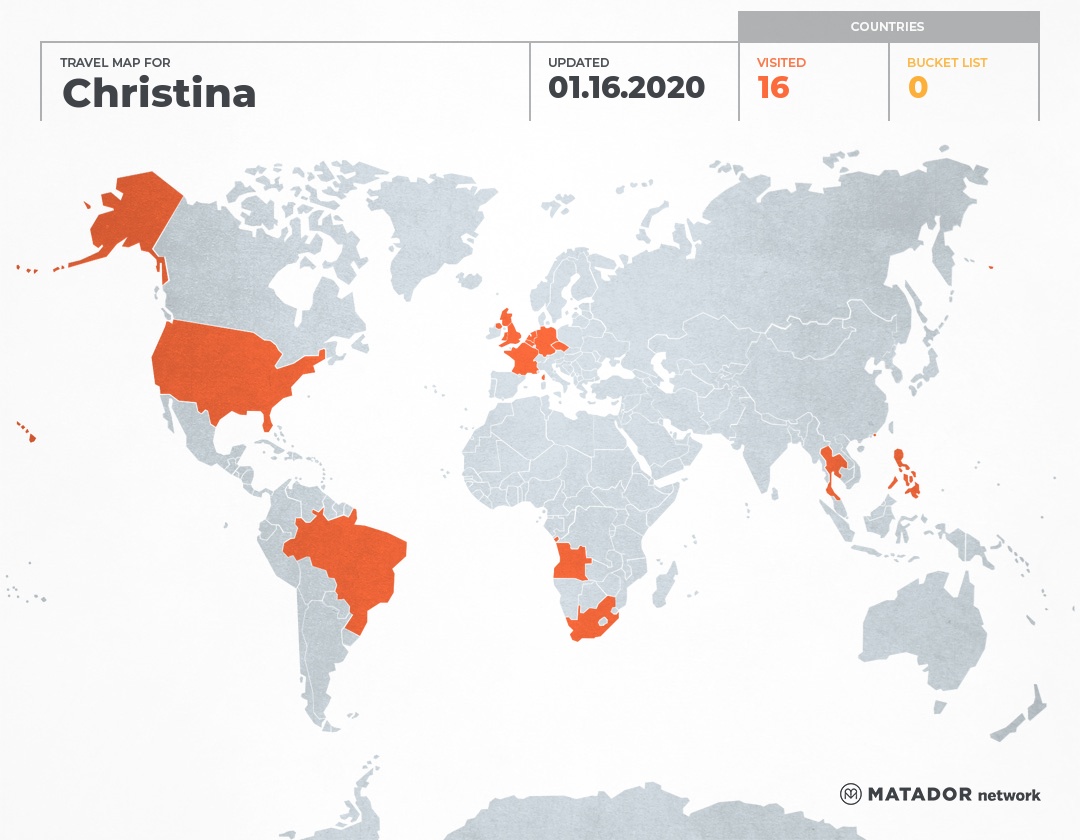 Christina has been to: Angola, Belgium, Brazil, Czech Republic, France, Germany, Hong Kong, Netherlands, Philippines, South Africa, Thailand, United Kingdom, United States.
Get your own travel map from Matador Network.